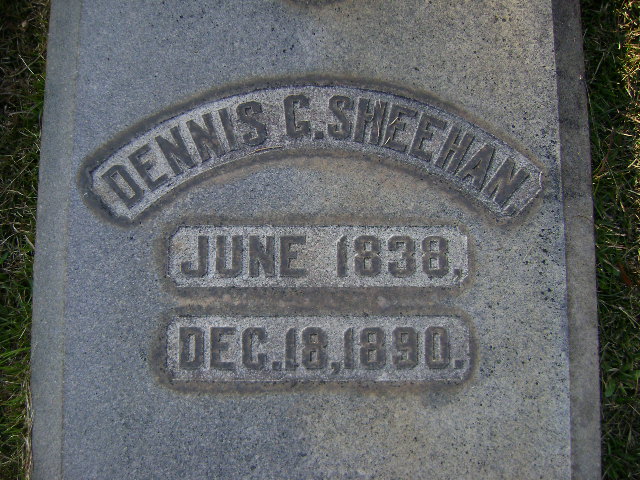 Photo by James Allen
"
A GOOD MAN GONE.
The Death of Mr. Dennis G. Sheehan, in Griffin. Funeral this Morning.
The funeral of Mr. Dennis G. Sheehan, who died at Griffin on Wednesday evening, will be held this morning at 10 o'clock, from St. Joseph's Catholic church in this city. The interment will take place at Rose Hill.
Mr. Sheehan was for many years a citizen of Macon, and there are numbers of prominent people here to whom the news of his death was a sad surprise. During his long residence in this city he was connected with several dry goods firms, and was considered one of the best posted men in the profession.
He went to Griffin as the manager of a branch store of W. C. Lyons & Co., in that city, and was engaged in that capacity when he died. He leaves a wife and son to mourn his untimely departure." [
Macon Telegraph
(Georgia), 20 December 1890, pg. 6]
Dennis was born in Ireland. His wife and son, buried nearby, were Mrs. Anna Dunn Sheehan (1840-1919) and
Thad. D. Sheehan
(1878-1909).